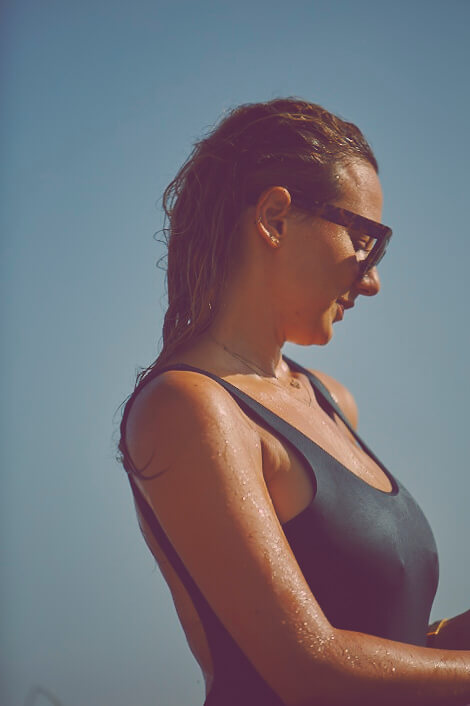 Our Story
POOLSIDE was created for those who are always thinking about their next vacation.

Founded by Ashleigh Stone during a winter trip to St. Barths, her line of beach bags launched in Summer 2016 and quickly became "Instagram Bait" (Harper's Bazaar). POOLSIDE's inaugural collection featured irreverent, hand-embroidered rap lyrics and pop-culture phrases such as "Sip Champagne When We Thirsty" and "Woke Up Like This," which are both sell-out bags.

POOLSIDE also offers a made-to-order option, with customized bags spotted on numerous celebrities and "it girls" including Gigi Hadid, Gwyneth Palthrow, Priyanka Chopra, Reese Witherspoon, Molly Sims, Emma Roberts, Jessica Alba, Lili Reinhart, Ashley Benson, Romee Strijd, Rachel Hilbert, Emily Ratajkowski, Kris Jenner, and The Kardashians.

Since launch, POOLSIDE has expanded to include four seasonal handbag collections, exciting collaborations, a growing curation of poolside-appropriate beauty items and more.
SUPPORTING FEMALE ARTISANS & SUSTAINABILITY
The weaving handicraft is associated with female artisans globally, and we are happy to work with hundreds of female weavers in India, The Philippines, Morocco, and Spain. We have been able to create a fair trade, which has resulted in financial independence and job stability for the women that we work with.

After the weaving work is complete, our bags are finished by hand using napa leather as well as top quality linings, zippers, trims, chains, and embellishments.
POOLSIDE is the definition of slow fashion -- most bags take over a week to create. Since most of our items are made by hand, there can be slight differences between each bag, which make these items one-of-a-kind. We like to think that these items carry the energy of the woman who created them.

By purchasing a bag from us, you are not only supporting sustainable fashion and female artisans, but you are also investing in a classic wardrobe staple that will last you for years to come without ever going out of style.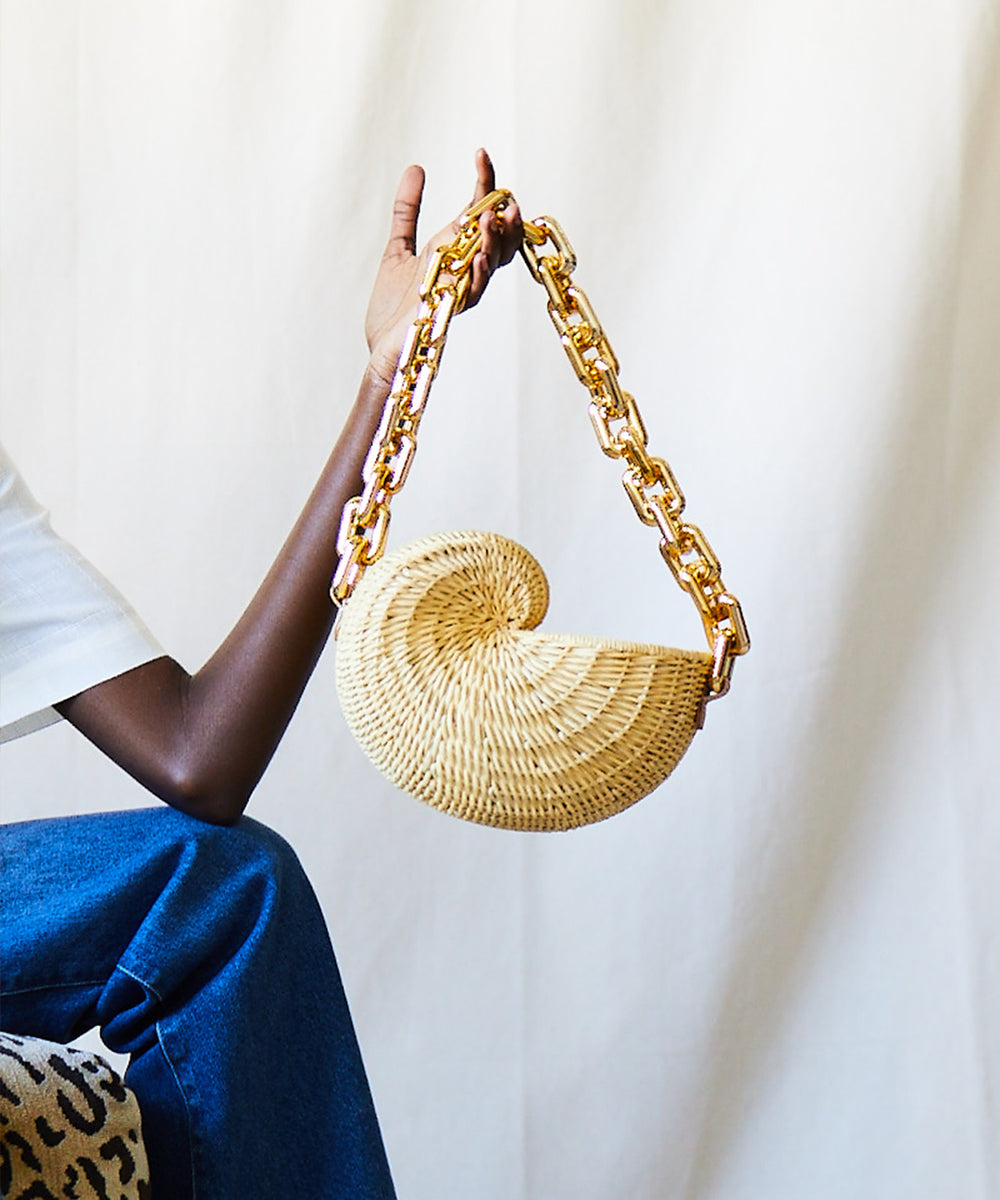 Contact Us
Press & marketing inquiries: PR@wearepoolside.com
Wholesale inquiries: szikas@highalchemy.com
Everything else: Hello@wearepoolside.com
---
---
Follow us to stay in touch
We love hearing from you and seeing your #PoolsideStyle.
Tag us @wearepoolside #wearepoolside for a chance to be featured.
Sign up for our newsletter for first access to sales, exclusive brand announcements and weekly vacation content
Read our blog --
THE SUNBATHER
-- for styling tips, travel advice and warm weather vibes, in discussion with some of the most fashionable vacation-lovers we know.